Specialized care for your loved one
Fikados Healthcare Services Ltd can help your loved one stay safe and comfortable at home while living with dementia. We provide specialized care plans for clients with cognitive disorders, and we tailor home care to specific and personal needs.
Dementia care can also provide needed relief and support to those who care for family members with dementia. If you act as a caregiver for a loved one, we can make caregiving more manageable and less overwhelming. This way, you can dedicate more time to self-care, other family obligations, or simply spending quality time with your loved one.
We are here to help when you need us
On call 24/7 for client needs

Flexible and fast scheduling

Regular quality assurance

Thorough care management and family support

Qualified and specialized carers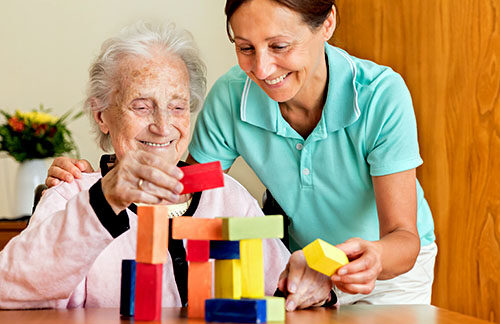 Our support team are online 24/7 to answer your questions and work with you to design a customized plan of care that is right for you
Our Dementia Care Services
Our services can be tailored to your loved one's dementia diagnosis. We make it easier to manage the unique challenges of different dementias. We create a one-of-a-kind care plan for every client that is tailored to your loved one's condition, so that care is consistent with his or her diagnosis. At the same time, we will customize this care plan to make daily life as comfortable and enjoyable as possible