At Fikados Healthcare we understand the emotional and practical challenges of living with MND.
We are here to provide you and your family with individually tailored care and support to help you manage these changes well, without needing to move to a care home.
Together we create a personalized care and support plan to help you achieve your specific goals. We talk to you about what is important in your life and your personal needs and preferences Our dedicated staff team are fully trained to provide a wide range of care and support including:
A good morning start to your day, with help to wash, dress and eat breakfast
Support to be involved in activities that are important to you, seeing friends and family, or going for a walk
Help with practical tasks such as housework, shopping and laundry
Assistance with taking your medicines and/or ensuring you have a readily available supply
Preparing nutritious meals and providing the support you need to eat and drink well
A night time call to get you ready for bed
24 hour care service to give carers a short term break or live-in care on a longer term basis so that you don't need to move to a care home.
What is MND?
MND is a rare disease that currently affects about 5,000 people across the UK. Onset is usually around 60 years of age, but in some cases it affects younger adults or older people. Motor neurons are nerve cells that convey messages from the brain or spinal cord to the muscles. When these cells become damaged the messages cannot get through leading to gradual loss of motor skills, weakness and muscle wasting.
We are here to help when you need us
On call 24/7 for client needs

Flexible and fast scheduling

Regular quality assurance

Thorough care management

Passion and Empathy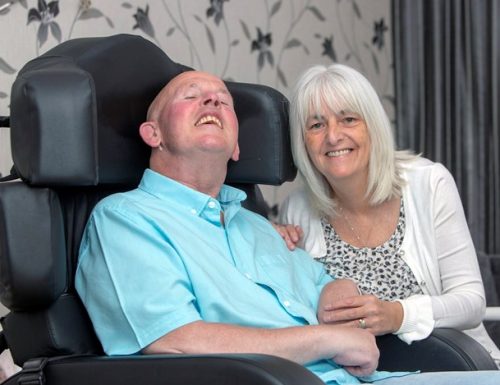 Your local team of Client Care Managers are on call 24/7 to answer your questions and work with you to design a customized plan of care that is right for you.
MND is a progressive life-threatening illness. Diagnosis can raise concerns about whether living in a care home is inevitable. Everyday activities will become increasingly difficult. For example:
Gripping objects, picking them up or lifting them
'Foot drop' due to weak ankles
Walking, sometimes one leg will drag
Speech may become slurred
Swallowing so that tube feeding becomes necessary
Breathing
In 10-15% of cases MND is associated with frontotemporal dementia.
Support to stay well
There is no known cure for MND, however, treatment and support can alleviate the symptoms and keep you comfortable. Our high quality homecare services aim to provide you with the best care and support so that you can enjoy your life as much as possible without the added stress and expense of moving into a care home.
For the latest up to date information and advice about MND and support networks visit the MND Association.